5 3/4" "Aurora" Headlight

This billet aluminum headlight comes in Powder Coated "Denim" Black, "Gloss Black" or show quality "Chrome".
Stylish and affordable we've found this Headlight to be a popular Replacement for the V-Rod Headlight.
Doesn't come with a MOUNT nor does it come with a BULB....
Fits HD "Daymaker" Bulbs as well.
"Aurora"
Gloss Black Headlight
HW 1-5900UZA
$199.95
"Aurora"
Chrome Headlight
"Aurora"
Polished Headlight
HW 1-5900UAA
$175.95
YOU'LL NEED TO FILL THE SPACE WHEN YOU TAKE OFF YOUR STOCK HEADLIGHT!
This Bracket Goes in the Top Triple Tree
Remember you NEED a BULB for this Headlight Bucket! Shown here with one but DOESN'T Come with One!
BLACK FACE OR CHROME FACE LED BULB OR OUR CLASSIC STYLE!
same as the HD "Daymaker" only Half as much $$$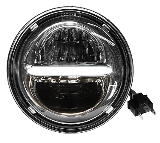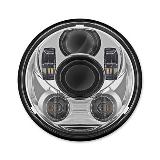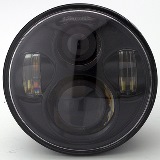 Classic Led Lamp
Chrome Face Led Lamp
Black Face Led Lamp
Here's our Headlight Mounts if you want your Headlight
to go up taller we have Posts on the other page.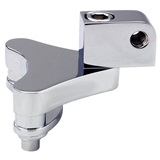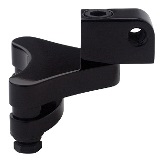 "Polished"
Headlight Mounting Kit
1-0054MAA
$88.99
"Chrome"
Headlight Mounting Kit
1-0054MCA
$98.99
Headlight Mounting Kit
1-0054MZA
US Shipping
$48.00
International Shipping is around $68.00
We Refund Shipping Overcharges back to your card when we ship!