CF "Cowl" and Headlight Kit

We've taken the 2007-2011 Nightrod Special "Cowl" and have adapted it to the "Inverted Front Forks" of the Muscles.

This is a very popular look for the Nightrod!
Customers were disappointed that they didn't get the Cowl on their Muscle's, and Now you Can!
The Method of Securing the Fairing to the Headlight Mounting Area where the top triple tree mounted when you take your Stock headlight off.
By using our Custom Made Headlight Mount you can attach it to the Top of the Triple Tree and also mounts below the Lower Triple Tree for a Strong Mounting System to Reduce the Vibration of the Headlight with the Hardware provided.
The "Slotted" Hole is Adjustable for your Headlight to Raise it or Lower it for your Preferred Location!
The Basic Kit will Include the Powder Coated Black Mounting Bracket & Mounting Hardware.
You can Order the "Optional" Nightrod Cowl and Backing to hold ANY 5 3/4" Bulb in place!
1st Select the Headlight Mounting Kit (comes Mounting Bracket & Hardware.)
2nd Select the Headlight Bucket Our "Better than Stock" or you can get a New or Used HD Stock Nightrod Housing.
(you cannot use your stock headlight with the cowl)
3rd Select the Bulb for the Headlight Bucket OR use the bulb that Comes with the "Better than Stock" Headlight.
4th If you want a Better Bulb than the one that comes with the BTS Housing.
Our New Cowl is Carbon Fiber and has a Gloss Finish to it that you can paint if you want!
New Carbon Fiber
"Muscle Cowl"

Mount & Cowl Kit Unpainted
Cowl & Headlight Cup
$348.99
We offer the "Better than Stock" Headlight that FITS PERFECTLY or you can use for $59.99 or you can get a used Nightrod one.




You can Use the Stock Bulb in this Headlight or Choose an Upgrade Below
BLACK FACE OR CHROME FACE LED BULB OR OUR CLASSIC STYLE!
same as the HD "Daymaker" only Half as much $$$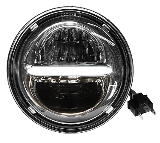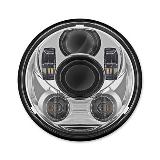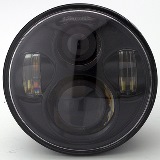 Classic Led Lamp
Chrome Face Led Lamp
Black Face Led Lamp
The lead time to Ship Normally is 1 - 2 weeks depending on HD shipping.
Custom Paint allow another week to 7 working days.
Paint a Solid Color
Non Metallic
Denim or Gloss Black
$120.00
Paint Solid
Metallic HD Color
$130.00
Custom Paint Available
Email us for quotes
sales@GRcustoms.com
US Shipping
$48.00
International Priority Shipping is around
$68.00 depending on the destination.

Overcharges will be Refunded after Shipping and we know what it is!