"PHANTOM" GAUGE MOUNTED AIR BOX COVER

FITS ALL YEAR V-RODS
Muscles on their own page!
This High Tech look puts your Stock Gauges into this Airbox!
Fit's All V-Rod Speedo Housings BUT Muscle. (For now)
We are Working on a "Muscle" Speedo Face and will release it shortly!
Allows you to move your speedo into the airbox cover to clean up your Handle Bars!
You can now use any of our Risers to put ANY handlebars on your V-Rod, or use our NEW "Viper" Handlebars!
Your choice of Fiberglass now available!
Smoother Angles with Great Lines

Ergonomic Angle for Viewing and Design

Does NOT FIT "MUSCLE" Type Gauge Cluster to Fit without Fabrication.

About a 2 hour Install, you Must use Our Air Filter Cover (comes with it) and Trim Down 1 Velocity Stack.

Side Vents Come in 4 Finishes, Gloss Black, Denim Black or Natural Metal!

Optional Trip Meter Switch is Available to Relocate yours for Easy Access
(we don't install the switch's you must decide where you want it)
Moving your gauges into your Airbox Cover you will have to change your Bars and Riser, so check out ALL our options on the Handlebar page under "

Custom Risers & Handlebars

" page!
Fiberglass
$469.00
$399.99
US Shipping
$48.00
International Priority Shipping is about $90.00 depending on the destination.
Solid Color Paint
$260.00
Custom Colored Paint
$280.00
There are so many Nightrod Colors here's a list of the
HD "Nightrod" Colors $290.00
Denim Black with Gloss Black Stripes
Denim Black with Silver Stripes
Denim Black with Orange Stripes
Gloss (Vivid) Black with Denim Stripes
Gloss Black with Silver Stripes
Gloss Black with Orange Stripes
And we Now have the "Dark Side" Custom Stripes as well where we paint the Sides instead of the Center so you can add a Center panel to Match!


Only $260.00


Put your Color Choices in the "comments box" at Checkout
(see example pic's to the right)
Custom Paint Choices are quoted with an email to Sales@GRcustoms.com
Custom Colors Quoted
Email us for Specific prices!
NOTICE: YOU CAN'T PUT DENIM ON GLOSS LOGO'S OR VISA VERSA ONLY GLOSS ON GLOSS DENIM ON DENIM!
SIDE AND TOP LOGO'S WILL MATCH YOUR STRIPES!


9" HD* Logo's on Both Sides of Your Airbox Cover
in Any Matching Stripe Color $90.00
*HD is a Registered Trademark
we cannot Sell these but we Can Paint them on
your Parts.
"
STAGGERED
" LOGO'S FIT THE BEST ON THIS AIRBOX COVER!
"Block" Logo
"Gothic" Logo
"Outline" Logo
"Script" Logo
"Tribal" Logo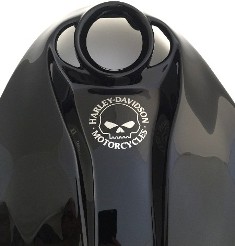 Put an "Skull" Logo
or "Skull" Nightrod Logo
on Top Painted a Matching Color!
$90.00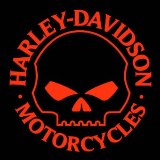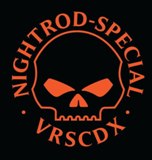 Put your Choice of Skull Logo's on the SIDES of your Airbox for $120.00!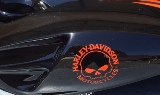 Center Panel
w/Hardware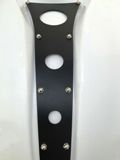 New! Metal Center Panel "Raised" off the Airbox Cover with our Mounting Kit, comes with Bushings, Button Head Bolts and Nylock bolts to Install into the Center of the Phantom Airbox Cover!
You can have it painted the Contrast Color instead of Stripes or Add it to the Airbox Cover Over the Stripes!
More Pictures to come as we Paint them or Powder Coat them and Install them and we'll have mini Leds to Install under the Panel as well soon!
Notice: Not installed unless you order the Airbox Cover Painted!
Raw Metal
$60.00
Powder Coated a Solid Color
$90.00
Painted Solid or
with Stripes
$120.00 - $150.00
CENTER PANEL PAINT STRIPES ON THE PANEL NOT THE AIRBOX COVER!
Choose from 2 Styles of Screens
Natural Gloss Black Denim Black
Small Diamonds

Natural Gloss Black Denim Black
Bullet Holes
And all Overcharges will be Refunded after shipping and we know what it is!