GR "Reaper" Airbox Cover
"European Inspired, American Made"
After looking at all the Different Styles of Airboxes Available now, we decided on a European Influence but added our "American Aggressive Styling".
Introducing our "Reaper" Over Exposed Side Scoops with this Aggressive Profile and Fuller Sculpting gives this Airbox Cover a Very Aggressive Pro-Street look.
Designed to look Powerful and Mean with Two Oversized Ram Vents per side, they take in more air, add more power and add another Much Needed Airbox Style!
This Airbox is the Largest we've made it doesn't look as large as it is but it hangs over the Side Rails and looks AWESOME!
Which means your Stock Handlebars will Hit! So consider New bars and maybe a Taller Riser!
Choose from our Screen Options to the Ram Air Vents such as Powder Coated or Natural Screens. In "Bullet Hole" Style or "Small Diamond" Style in 3 Finishes, Gloss Black, Denim Black and Natural Metal!
Nightrod Owners you may want the "Natural" screens that come closest to matching the Finish on your other Screens on your bike!
Easy to install, remove your old Cover and install your NEW "Reaper" Airbox Cover in Minutes!
NOTE: Removing your Speedo out of it's Clamshell and mounted inside the airbox is done in just a few minutes.
Fits ALL V-Rods but Muscle V-Rods will have to get Side Vents to replace theirs.
Also you will have to Replace your Handlebars with a Taller Riser.

"Reaper" Airbox is 9" Tall and 16" Wide!
We now have Several Taller Risers and Bars for them on our Handlebar pages.
INSTALL INSTRUCTIONS HERE WE'LL UPDATE IT FOR THIS "REAPER" AIRBOX COVER SOON!
Features:
Secure Machined Metal Mounting Tab with Pre-Drilled Hole

Fiberglass Bracket

Machined Pins

Set of Two Perforated Stainless Steel Screens in 2 Styles

The Parts Come in Gel Coat Ready for Prep & Paint

Front Measurement 9" Tall

Side Measurement 16" Wide
IN ORDER TO INSTALL THIS AIRBOX COVER YOUR GOING TO HAVE TO CHANGE BARS!
YOU NEED AT LEAST A 6" RISE.
HERE'S A LIST OF THE HANDLEBARS THAT WILL WORK WITH THIS LARGER AIRBOX COVER.
Chubby Apes 5" Rise or Taller, you can use a 6" Riser and then Lower bars if you want.
You can use these Risers with Bars that will Raise them up Over the Airbox Cover Here.
Gaugless bars with a 5" Rise will work too they are Here:

GR "Reaper"
Airbox Cover
We can Paint the Reaper Airbox Cover in ALL the V-Rod Colors, Nightrod Colors are too many to list, so just Select the "Nightrod" Paint and put your Color combination in the "Comments" box at checkout! Custom Colors such as "Metallic" or Pearl colors are also listed and you can put the details in the "Comments" box at checkout!
Solid Color Paint
$350.00
$390.00
Custom Paint is Available too!
(Solid color with Stripes)
There are so many Nightrod Colors here's a list of the HD "Nightrod" Colors
Denim Black with Gloss Black Stripes
Denim Black with Silver Stripes
Denim Black with Orange Stripes
Gloss (Vivid) Black with Denim Stripes
Gloss Black with Silver Stripes
Gloss Black with Orange Stripes
Custom Paint can be quoted by an email at Sales@GRcustoms.com
NOTICE: YOU CAN'T PUT DENIM ON GLOSS LOGO'S OR VISA VERSA ONLY GLOSS ON GLOSS DENIM ON DENIM!
TOP AND SIDE LOGO'S WILL MATCH THE SAME COLOR OF YOU STRIPE CHOICE!

9" HD* Logo's on Both Sides of Your Airbox Cover
in Any Matching Stripe Color $90.00
*HD is a Registered Trademark
we cannot Sell these but we Can Paint them on
your Parts.

"Block" Logo

"Gothic" Logo

"Outline" Logo

"Script" Logo

"Tribal" Logo
HOW ABOUT "STAGGERD" LOGO'S?
"Block" Logo
"Gothic" Logo
"Outline" Logo
"Script" Logo
Put an "Skull" Logo
or "Skull" Nightrod Logo
on Top Painted a Matching Color!
$90.00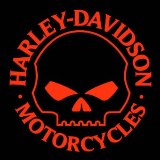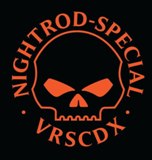 Put your Choice of Skull Logo's on the SIDES of your Airbox for $120.00!
Center Panel
w/Hardware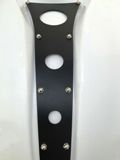 New! Metal Center Panel "Raised" off the Airbox Cover with our Mounting Kit, comes with Bushings, Button Head Bolts and Nylock bolts to Install into the Center of the Phantom Airbox Cover!
You can have it painted the Contrast Color instead of Stripes or Add it to the Airbox Cover Over the Stripes!
More Pictures to come as we Paint them or Powder Coat them and Install them and we'll have mini Leds to Install under the Panel as well soon!
Notice: Not installed unless you order the Airbox Cover Painted!
Metal Center Panel Fits the Best
14.5" long 4" wide at the top

Raw Metal
$60.00
Powder Coated a Solid Color
$90.00
Painted Solid or
with Stripes
$100.00
EMAIL US FOR A CUSTOM PAINT QUOTE!
WE'VE DONE MANY OF THESE AND
WE ARE USUALLY 30% LESS THAN EVERYONE ELSE!
Choose from 2 Styles of Screens
Small Diamonds
Natural Gloss Black Denim Black
Bullet Holes


Natural Gloss Black Denim Black
US Shipping $58.00

International Shipping ranges about $90.00 depending on the Country.
We'll Refund the shipping Overcharge back to your card once we know what it is!