V-Line 1" Bars
V-Line Moto Bars are 1" all the way across!
They give you the Look and Feel of a Comfort you expect from a Quality Set of Handlebars.
Fits ALL 1" Clamping area
This Great Design comes in These Finishes: Chrome or Gloss Black
All bars are drilled for internal wiring and notched for TBW.
Center Width Height Width Pullback
Moto Bar: 7.5″ 6.5" 35.5" 5"
Chrome or Gloss Black
1" V-Line Bars
$309.99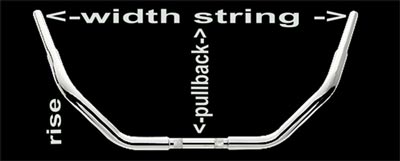 Click Here to Learn How to Measure your Pullback on your Handlebars
US Shipping
$58.00
International Shipping is Around $74.00
Depending on the destination rates may be more or less, we always Refund Shipping Overcharges After we Ship!