CHUBBY® SPRINGER DRESSER BAR
  

SUPERIOR MADE IN THE USA, DEMAND THE BEST DON'T SETTLE FOR LESS!




AWESOME 1-¼" THICK, SHOW CHROME PLATED, PRE DRILLED FOR INTERNAL WIRING, POLISHED WELDS, & DIAMOND KNURLED.

SUPERIOR CONSTRUCTION, UNEQUALED QUALITY MADE IN THE USA.
Tapered in the center for "DUAL RISERS" ONLY!!! Because the Center of these bars are Raised up again to the 1 1/4"
4.5" rise, 34.5" wide, 11" center, 12.5" pullback, 50° wrist angle
These bars accepts New Electronic Throttle.
1.25" diameter, drilled for internal wiring.
Show Chrome Plated or Powder-Coated Black!
What is a "Springer Bar"?
It's Tappered where the Risers Clamp Down and the CENTER is Raised again to give the Effect of the bar being Straight Across
Available in Black or Chrome!
CHUBBY® SPRINGER DRESSER BAR


WO510-C 
CHROME


$239.95
CHUBBY® SPRINGER DRESSER BAR
WO510-B
BLACK
$239.95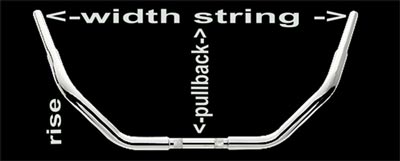 Shipping Overcharges will be Credited back to your card After we ship!